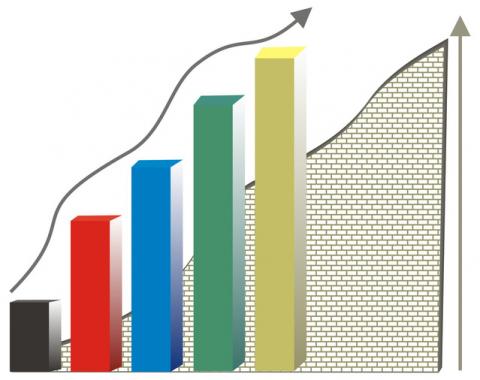 An alarm which activates when the rate of increase in solvent concentration exceeds the rate alarm level, can give early warning when a severe upset condition exists that is likely to eventually result in a very high solvent concentration. 
Because the alarm triggers on a change in reading per second, and not a reading level, the rate alarm can activate at the very beginning of the analyzer's response time rather than several seconds or more later when the reading has finally climbed above the warning or danger alarm levels. 
To properly set the rate level, the process should be understood well enough to know the maximum normal rate of solvent increase in the dryer so that the rate alarm can be set to a point just above the normally expected value.