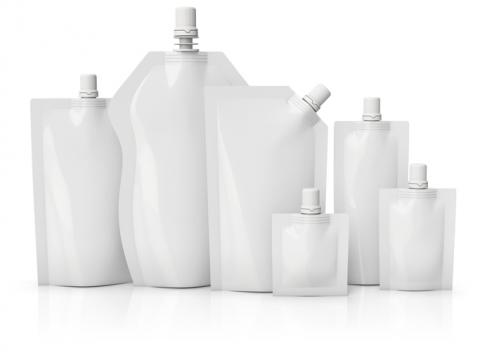 Flexible packaging is defined as any package or any part of a package whose shape can be readily changed, typically taking the shape of a bag, pouch, liner, or overwrap. It includes packaging made with paper, plastic, film, foil, metalized or coated paper, or a combination of any of these materials. They are used for consumer and institutional products and in industrial applications, to protect, market, and distribute a vast array of products.
According to the Flexible Packaging Association, "as one of the fastest growing segments of the packaging industry, flexible packaging combines the best qualities of plastic, film, paper and aluminum foil to deliver a broad range of protective properties while employing a minimum of material".
Flexible packaging is at the forefront of important packaging trends in product protection, design and performance, consumer convenience, and sustainability, all of which positively impact the environment, consumers, and businesses. From ensuring food safety and extending shelf life, to providing even heating, barrier protection, ease of use, resealability and superb printability, the industry continues to advance at an unprecedented rate.
Flexible packaging includes:
Rollstock
Bags
Pouches
Liners
Shrink
Sleeves
Shrink Wrap and Stretch Wrap
Bulk Shipping Sacks
Flexible Lidding
Film Wrap Around Labels
The majority of flexible packaging is printed using either the rotogravure or the flexographic printing process.