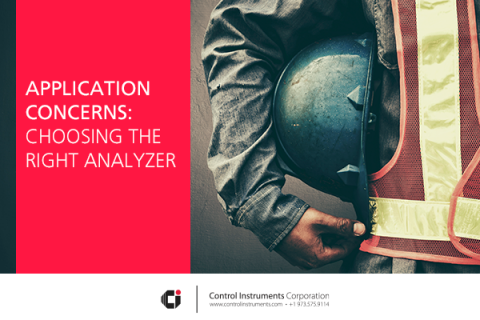 Summing up our Safety E-Book: Choosing the Right Analyzer
When looking for a gas monitoring system you must address some key concerns:
Proper Selection of Sensor Technology Accuracy of Readings
Speed of Response
Maintenance
Although several different types of sensors are employed as LFL monitors, each has an appropriate application to which it is best suited. Fires and explosions in equipment that was thought to be protected can occur without warning when a sensor is not capable of doing the job it's been assigned. Choosing the right kind of instrument can be a detailed task, even when familiar with the process.
The instrument of choice may vary from one application to the next, but the correct one should perform accurately under the demands of the industrial environment, avoiding unnecessary downtime and frequent maintenance.