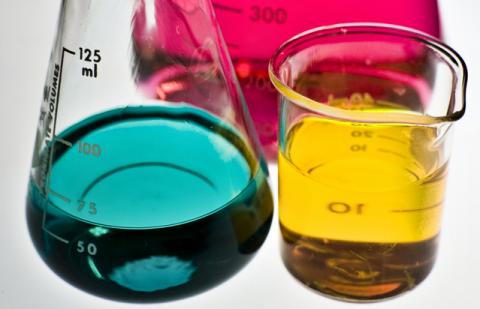 The key hazard in solvent based printing applications is an explosion from the buildup of solvent vapors in the oven or dryer atmosphere. 
This buildup could occur by a malfunction in the production process such as: a sudden or improper amount of coating, a change in ventilation controls or excessive speed. In any of these cases, the concentration of flammable vapor has an opportunity to rise above safe levels, creating a potentially explosive mixture of vapor in air.
The design specification for safe operation of a solvent oven or dryer is outlined in safety and fire codes. The codes limit the maximum solvent concentration allowable to 25% of the LFL under worst case operation. 
In order to meet this directive, large amounts of heated air must be used to ventilate the dryers, which can be costly. So how can you reduce these heated air costs without affecting safety or production rates?
The answer is to install a continuous solvent vapor analyzer. When such instruments are installed to continuously sample the exhaust of a dryer zone, the vapor concentration in that zone is allowed to rise as high as 50% LFL, allowing a substantial reduction in air.
Read all the details of our Case History and find out how one of our solvent based printing customers chose to install PrevEx Flammability Analyzers on their dryers so they could run above 25%LFL & reduce ventilation air without affecting existing production rates or violating the NFPA safety codes.