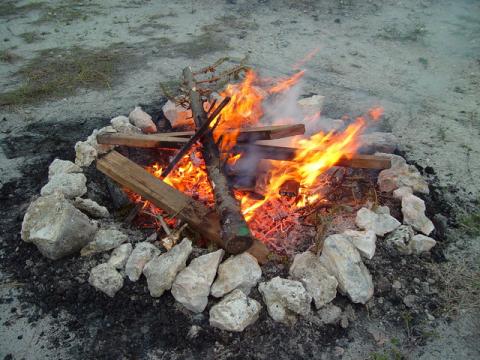 Enjoy summer fun without getting hurt! The next 4 weeks we'll discuss some Tips to Keep You Safe this Summer, from Sun & Heat to Bugs & Burns.
With summer in full swing, it is important to practice good fire safety techniques! Here are 15 Tips to Keep you Safe from BURNS:
Fireworks should ONLY be used outdoors in a clear area away from buildings and cars. Fireworks should only be handled by responsible adults.
Always have a hose or bucket of water on hand in case of emergency.
Size doesn't equal danger: a small firecracker can burn as hot as a blowtorch. Beware of Sparklers.
Dispose of spent fireworks by wetting them down and place in a metal trash can far away from any building or combustible materials.
Avoid the danger and go see a professional fireworks display.
Set up the grill, fire pit or campfire in an open area away from walls, fences and other structures.
Keep Children & pets away from outdoor grills and at a safe distance from campfires and fire pits.
Operate your grill outside: Gas and charcoal grills produce dangerous toxins.
Do not leave your grill unattended
Only use charcoal starter fluid - never use other flammable liquids.Let the coals completely cool before disposing in a metal container away from the structures.
Dig a small pit away from overhanging branches.
Circle the pit with rocks or be sure it already has a metal fire ring. Clear a five-foot area around the pit down to the soil.
Keep a bucket of water and a shovel nearby. Stack extra wood upwind and away from the fire.
After lighting, do not discard the match until it is cold.
Never leave a campfire unattended, not even for a minute.
Enjoy the rest of the summer safely..see you in September!